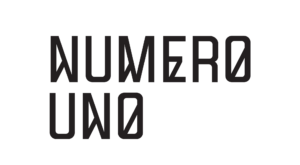 There's no ski run that can't be mastered with NUMERO UNO skis, with no compromises in terms of performance, stability, class and elegant style. From those tackling their first turns to seasoned skiers competing in amateur races, this complete range of equipment has something for everyone, including a dedicated easy, elegant BlossomSki selection for women skiers.
Available in versions N°1 GS, N°1 SL, N°1 RC, N°1 SC, N°1 LADY.
| Lenght | Sidecut | Radius |
| --- | --- | --- |
| 166 | 114 – 69 – 99 | >17 |
| 173 | 114 – 69 – 99 | >17,5 |
| 178 | 114 – 69 – 99 | >18 |
| 183 | 114 – 69 – 99 | >20 |
A race carve with a less aggressive feel thanks to an accentuated side cut and soft structure, NUMERO UNO GS skis are built with less severe geometries and materials than their competition cousins, from which they inherit a performance that makes them perfect for expert skiers. If you're looking for a high-speed ski for medium and longer-radius turns, N°1 is the right choice, with its sure energetic edge grip, even on hard-packed snow and ice. Thanks to Sandwich construction and Wood Core Technology, stability is always guaranteed together with performance.
| Lenght | Sidecut | Radius |
| --- | --- | --- |
| 153 | 122 – 67 – 103 | >11 |
| 159 | 123 – 67 – 104 | >12 |
| 165 | 123 – 67 – 104 | >13,5 |
| 171 | 123 – 67 – 104 | >14 |
A versatile, sporty ski, fun on the slopes, designed for skiers demanding a high technical standard. NUMERO UNO SL skis have the same structural features as our competition skis, but the central core that enhances stability and dampens vibrations makes them suitable for all keen skiers choosing groomed runs and wanting a very precise ski. Their hallmark is a lively, agile, fun, very powerful side cut. Immediate edge grip and good control on short and medium turns make the N°1 SI easier to handle, a ski suitable for slopes of any gradient.
A sporty feel, excellent stability and great versatility for a ski that teams a race carve spirit with agility and comfort.  A mix of elastic flex and good torsional stiffness give NUMERO UNO RC versatile race carve performance, guaranteeing a balanced pressure distribution along the entire side cut of the ski. NUMERO UNO, and the N°1 RC model in particular, are designed for expert skiers with a confident, technical, precise technique striving for even better performance.
A very eclectic ski with a great spirit of adaptation, where the SC side cut meets a softness lacking in other products from the same family, for a more versatile skiing experience. You'll never get tired of your NUMERO UNO SC skis, the most versatile in the range and perfect for a wide variety of runs, never disappointing you in terms of fun or performance.

Elegance, refined design, attention to detail and the unique quality of products handmade in Italy, NUMERO UNO LADY is the ski conceived and developed specifically for her, in terms not only of its aesthetics and design, but also its technical features, guaranteeing downhill runs in grand style together with the appeal of a ski just for her. In addition to the full Blossom range, women can now choose a ski specifically designed for them.