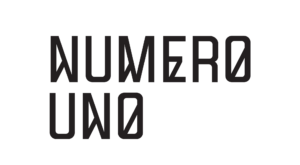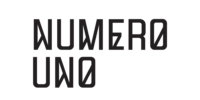 There is no ski run that cannot be mastered with skis from the NUMERO UNO line. Thanks to their Sandwich and Wood Core technology, stability is always guaranteed. From skiers facing their first turns to seasoned skiers experimenting in amateur racing, everyone can find the perfect equipment in this complete range of skis, along with a dedicated elegant selection for women skiers.

Designed with a more accentuated side cut than our FIS models, our NUMERO UNO GS skis are built using similar materials as the Squadra Corse GS FIS from which they inherited their excellent performance, but built with a slightly less aggressive feel. If you an expert skier looking for a high-speed ski for medium and longer-radius turns, the NUMERO UNO GS model is the right choice, with an energetic edge grip that is perfect for skiing on hard packed snow and ice.

A ski with a versatile heart that is designed for to skiers looking for technical performance, NUMERO UNO SL skis have the same structural features as our competition skis, but with a more forgiving profile. They are perfect for skiers on groomed runs who are looking for an energetic, agile, and fun ski. With a powerful side cut, superior edge grip and good control when making short and medium turns, the NUMERO UNO SL model is a ski suited for all runs of any steepness.

A lively wood core construction, excellent stability and great versatility make this a ski with a pure racing spirit. The perfect mix of flex and torsional rigidity give it race carve performance, guaranteeing balanced flex distribution along the entire side cut of the ski. NUMERO UNO RC skis are ideal for expert skiers with a technical, precise technique who are looking for even higher performance.

This ski combines the RC NUMERO UNO RC shape and construction with a softer flex resulting in an even easier, more versatile ski. You will never get tired of your NUMERO UNO SC, a ski perfect for skiing all day without ever getting tired.

Elegance, refined design, an eye for details and the unmistakable quality of handmade construction are represented in this ski. NUMERO UNO LADY is designed specifically for women, not only by its appearance, but also in its technical qualities, guaranteeing the best downhill runs in style with a ski just for her.